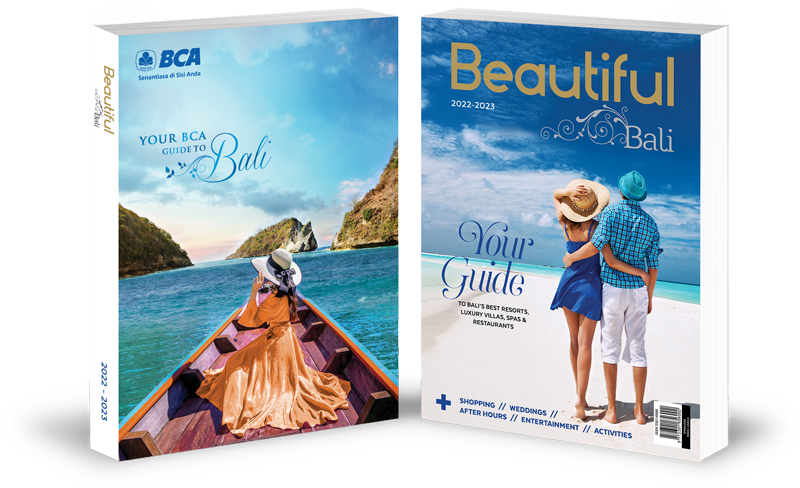 Welcome to the 2022-2023 edition of Beautiful Bali, your exciting guide to a luxurious, fun-filled journey on the paradise island. BCA is proud to present you the hand-picked selection of Bali's world-class destinations inside the pages of this handy book, all with BCA Offers.
Beautiful Bali presents loyal BCA Credit Cardholders with privileges and access to more than 280 meticulously curated hotels & resorts, lavish villas, tantalising restaurants, exquisite spas & wellness centres, enchanting wedding venues, happening after hours spots, as well as fun entertainment and activities. With Beautiful Bali you can enjoy more for less with BCA Credit Cards.
Make travelling easier by accessing the outstanding listings and offers digitally via our Beautiful Bali Mobile App for both iOS and Android. You can also find it on www.bca.id/beautifulbali and www.beautiful-bali.com.
Make the most of your time with BCA.
Warm regards,
PT. Bank Central Asia Tbk